Introduction: Places to Visit in Jaipur
Majestic Places to Visit in Jaipur convert your mind full unforgettable views and scenes of Rajasthan's capital, India's famous "pink city," is much more than its pink-red-tinged architecture and historical elegance.
This magnificent mansion residence has old-world elegance, surrounded by vibrant marketplaces and chaotic streets. Jaipur, as part of the 'Golden Triangle, is a must-see destination, along with Agra and New Delhi.
The city is a blend of Indian culture and modern culture. Jaipur was most likely Rajasthan Tour Packages first planned city. the city was designed in pink, as it is the color of hospitality signs. The city is well-known for providing visitors and locals with an unforgettable experience.
These are the top 10 Places to Visit in Jaipur which hold mesmerizing
Amber Fort
The Amer Fort has long served as an elegant palace for Rajput Maharajas and their family. The fort is known for its magnificent Hindu design components but it also incorporates Hindu and Muslim forms. Amer is 11 kilometers from the city of Jaipur.
Since 967 CE, the Meenas, a tribal group of Rajasthan and Madhya Pradesh, have lived here. Later, when Raja Man Singh I became king of Amer, he began repairing the Fort. Raja Man Singh was a Navratna in the court of Mughal Emperor Akbar. His successors continued the aim, accomplished by Sawai Jai Singh, who built Jaipur.
Hawa Mahal
The Hawa Mahal, one of Rajasthan's most iconic monuments, is nearly 200 years old. One of the most beautiful things about this monument is that all you saw were windows. It was built in 1799 by Maharaja Sawai Pratap Singh the monarch of Kachhwaha Rajput.
This structure combines Islamic, Mughal, and Rajput architectural traditions. The beautiful arches and filigree work in the stones complement these and depict Islamic architecture. It is a one-of-a-kind pyramid construction to see on Jaipur Tour Package.
Read More Blog: Best of Jaipur City Tour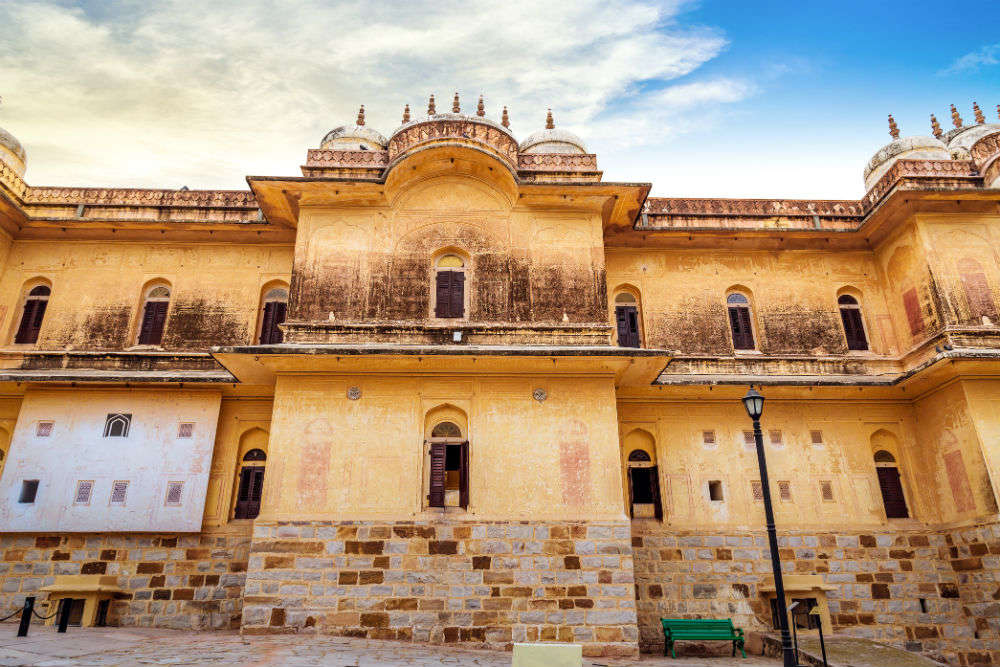 Nahargarh Fort
Nahargarh Fort located in the Aravalli mountain ranges in Jaipur is one such spectacular monument in the state. The Nahargarh Fort was erected in 1734 by Maharaj Sawai Jai Singh II. Nahargarh Fort draws visitors from all over the world with its historical past and magnificent architecture.
It is also recognized as one of India's glorious forts, displaying the beauty and tradition of Rajasthan. Constructed in 1734 by Sawai Jai Singh II – the then Maharaja of Jaipur the Fort was initially named Sudarshangarh and in the future, it was renamed Nahargarh. Though the Fort was supremely built for defense purposes, its history has never been assaulted by adversaries.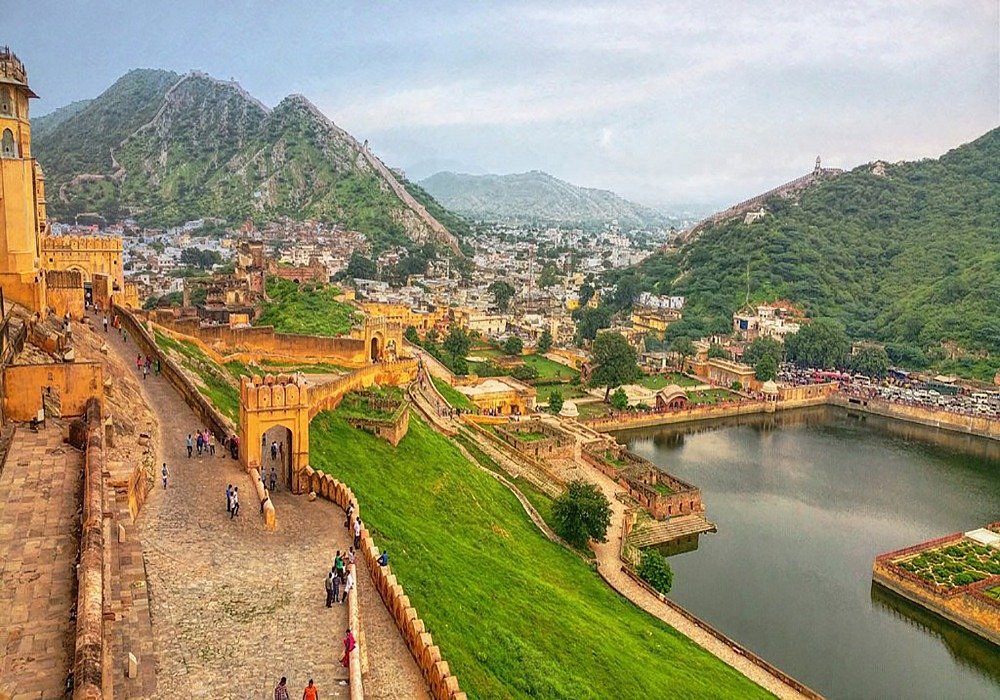 Jaigarh Fort
The Jaigarh Fort in Rajasthan is located atop the Cheel ka Teela promontory of the Aravalli range, overlooking the Amer Fort and Maota Lake in the Jaipur. Jai Singh II erected the fort in 1726 to guard the Amer Fort, and named after him. The Jaigarh fort has a cannon called "Jaivana" it was built on the fort's grounds and was formerly the world's greatest cannon on wheels. Jaigarh Fort and Amer Fort are connected by tunnels and are considered one architecture and major likely place of Rajasthan Tour Packages.
Read More Blogs: Explore Rajasthan Tour with Forts and Palaces
Birla Mandir
It is devoted to the Hindu Goddess Lakshmi and Lord Vishnu (Narayan), whose representations appear within, as well as other Hindu gods and goddesses and selection from the Gita and Upanishads. Diwali and Janamashtami are the festivals celebrated at the temple. Lush green grounds surround the temple, lending it a mysterious aura. Birla Mandir features three domes, each representing a different religious perspective.
The temple is surrounded by magnificent sculptures and designs. The wall of the structure is decorated with legendary lines and spiritual charms from Geeta's Hindu sacred text. Various legendary events and incidents are also etched on the shrine's inside walls. The temple's architectural beauty is a part of Rajasthan Tour Packages with entirely outstanding and perceptible.
Elephant Joy
Elephant Joy in Jaipur is a fantastic opportunity to gain practical experience while making a severe difference in the lives of our elephants. Experience India's most fascinating, dynamic, living elephant community committed to elephant conservation.
You may learn about their fundamental eating, lifestyle, and traditional decorative customs. Elephant Joy's members are elephant enthusiasts by birth, not occupation. The Our family has been riding and caring for elephants for six generations, but today they live in a different world where everyone is busy. So they designed these activities for anyone who desires to ride a lovely and friendly horse as a Mahout (Rider).
Read More Blog: Explore Golden Triangle Of India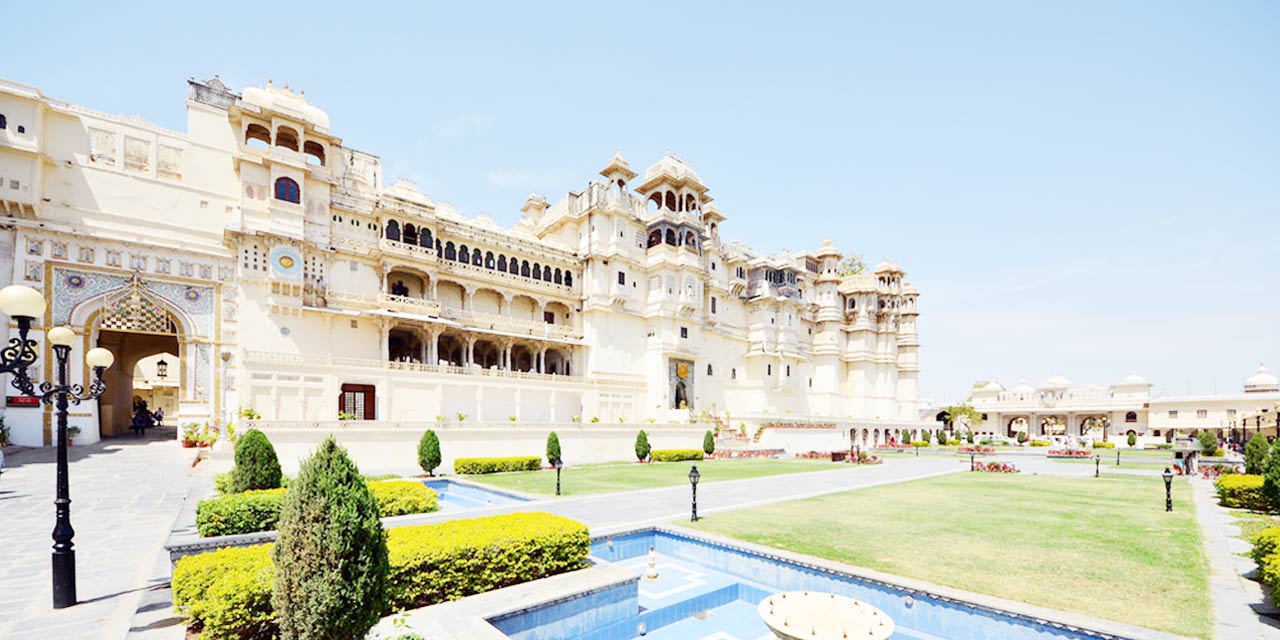 The City Palace
The Jaipur City Palace is a stunning combination of Mughal and Rajasthani architecture that represents beauty and royalty and is one of the best places to be visited in Jaipur. The City Palace in Jaipur, Rajasthan, has and continues to win many hearts.
This palace, built by Maharaja Sawai Jai Singh I in 1729-1732, provides a window into the stories of Jaipur's rich history and regal culture. This palace is decorated with mirrors and unique paintings, reflecting the taste of authentic Mughal design. Every possible aspect of the city palace is a perfect blend of colors, culture, art, and design.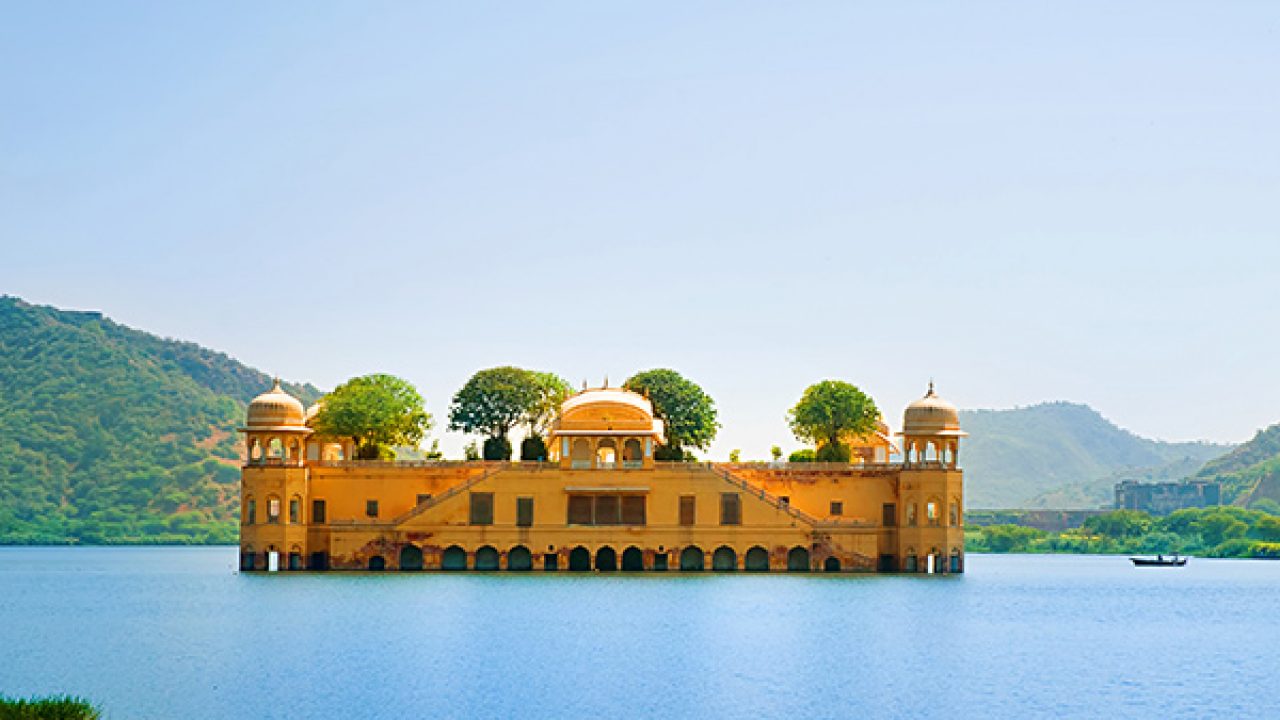 Jal Mahal
The Jal Mahal in Jaipur, commonly known as the Water Palace, is a stunning example of Mughal and Rajput artistry. Jal Mahal was a shooting lodge for the maharajas before attraction. Along with its architectural magnificence, the Jal Mahal boasts a breathtaking night view and offers a boating experience that allows guests at the palace and enjoys its allure because admission is restricted inside.
The Jal Mahal features various exquisite marble carvings that symbolize the royal touch, and the two pillars in the building are the cenotaph of Maharaja Jai Singh's royal family. Jal Mahal palace and lake, a must-see on every Rajasthan Tour Packages, were rebuilt in the 18th century by Maharaja Jai Singh 2. Jal Mahal is one of the best Indian constructions that has been beautifully preserved, from well-hand paintings that fill every hall and chamber to the staircases and the elegantly built terrace on the roof.
Read More Blog: Epic Adventures Awaiting You On Your Rajasthan Trip
Patrika Gate
Patrika Gate is one of the top locations for Jaipur Trip and for pre-wedding picture shooting. The location is for fairytale photography. Many travel bloggers and influencers are taking up residence around Patrika Gate to capture the perfect shot.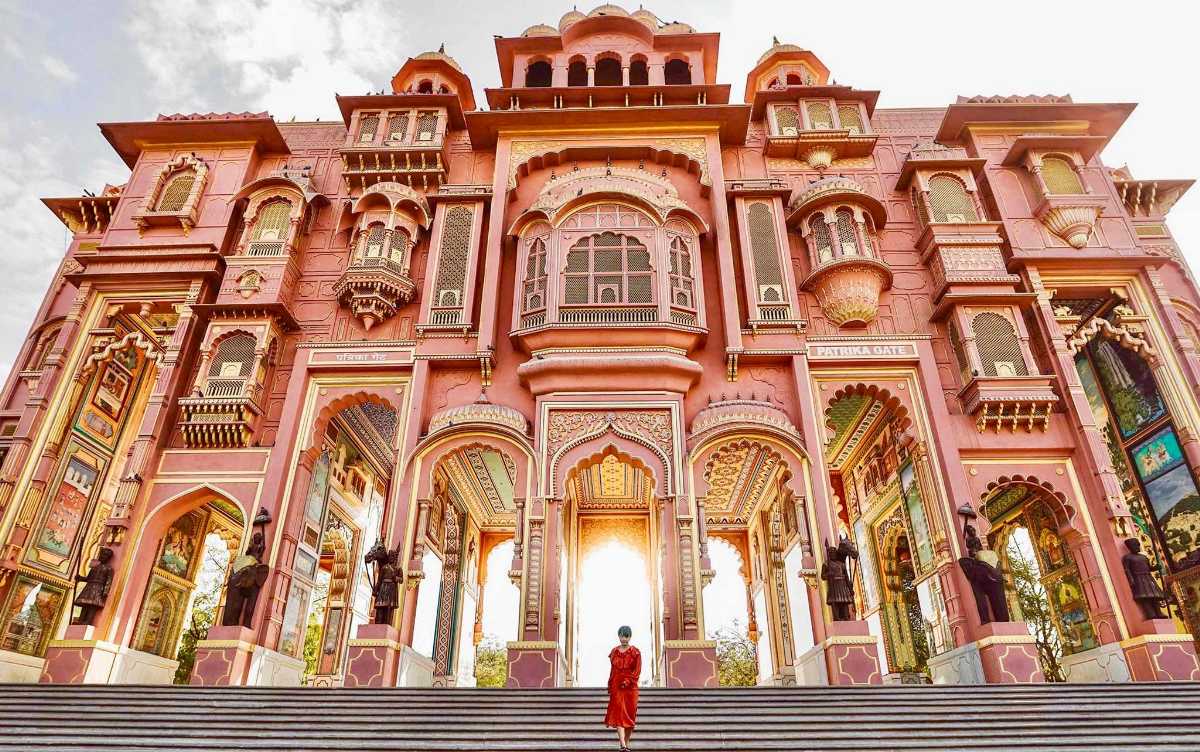 Patrika Gate is not only a gorgeous location for photographs, but it is also a fantastic spot to experience Rajasthan's prosperous architectural and cultural heritage. The magnificent painting on the walkways of Jaipur's ninth gate is a sight to behold and is likely to draw a crowd.
Jantar Mantar
The Jantar Mantar, located in Jaipur, Rajasthan, is a bunch of nineteen rich architectural and astronomical equipment. Sawai Jai Singh II, formerly the ruler, constructed the Jantar Mantar. This building is built in 1734 CE. It is a UNESCO World Heritage Site and has the world's biggest stone sundial Places to Visit in Jaipur.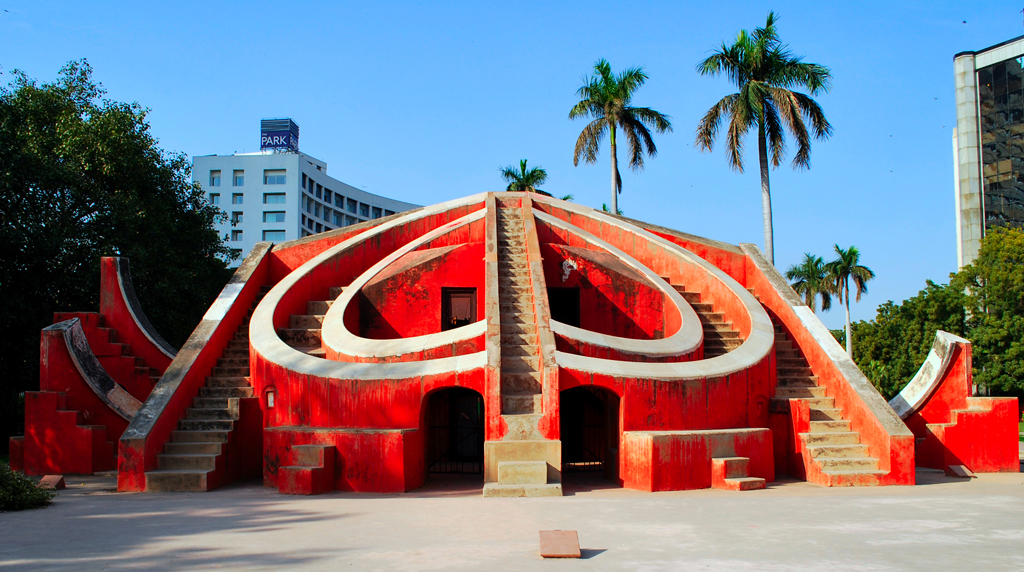 To get more information: https://www.tajmahaldaytour.net/blog/